Are you looking into Ridgewood real estate? Whether you're a first-time buyer or a home buying pro, the challenges of purchasing a home can sometimes feel overwhelming.
At
The Ann + Melinda Group
, we can demystify the process and help you get the most out of your Ridgewood home purchase. Below is our complete home buying guide that will help you feel prepared and confident moving forward.
Before you get started

Before you jump right into the home search, take some critical steps to make sure you're well prepared. You should determine which features of the home you're looking for, prepare financially, and consult with an expert real estate team who has your best interests at heart.
Determine your needs

Ask yourself what your long-term goals are. For example, are you viewing the property primarily as a financial investment? Will you want to raise a family here? How many years can you envision yourself living in this neighborhood? Is it close enough to your family, friends, work, and the grocery store?
When searching for homes, you'll encounter a variety of housing options. The local real estate market has a range of
properties
available, from traditional single-family homes, to upscale condos and townhouses, to multi-family buildings with plenty of space. Each option has its advantages and disadvantages, depending on your homeownership goals.

It's also essential to consider any specific features you require, as a home purchase is a significant investment. While retaining some level of flexibility makes sense, buying a home that closely fits all your needs is advisable.

When shopping around for Ridgewood homes, ensure you have a comprehensive checklist detailing which features you want to see in your ideal home. This list of "must-haves" should describe the essential attributes, such as home size and neighborhood. It should also include minor details, such as kitchen and bathroom layouts and the availability of adequate and functional appliances. A Ridgewood real estate agent can help narrow down your home search to include property options that meet all your needs.
Prepare financially

Getting pre-approved is a critical step, as it's likely that you'll need a lender to help you finance your home purchase. So, before you start browsing Ridgewood homes for sale, it is important to confirm your eligibility for a mortgage with your preferred lender.

Make sure you obtain a pre-approval letter before beginning your home search, as it shows sellers you are a serious buyer. In fact, most sellers are extremely unlikely to accept an offer without an accompanying pre-approval.

As part of the pre-approval process, you'll provide the lender with the required documents verifying your employment, income, and ability to finance the loan. The lender will then provide you with a pre-approval letter confirming your eligibility for a specific amount.

Factors that can impact your mortgage amount include:


Your monthly income
Your other debts with the same or different lenders
Your credit score
Loan type
Property type
The pre-approved mortgage amount gives you a great starting point at which to aim your efforts. Being mindful of your overall financial situation is important with any significant purchase, especially real estate. Knowing how much you can comfortably afford will help you feel confident moving forward with your home search.
Connect with real estate professionals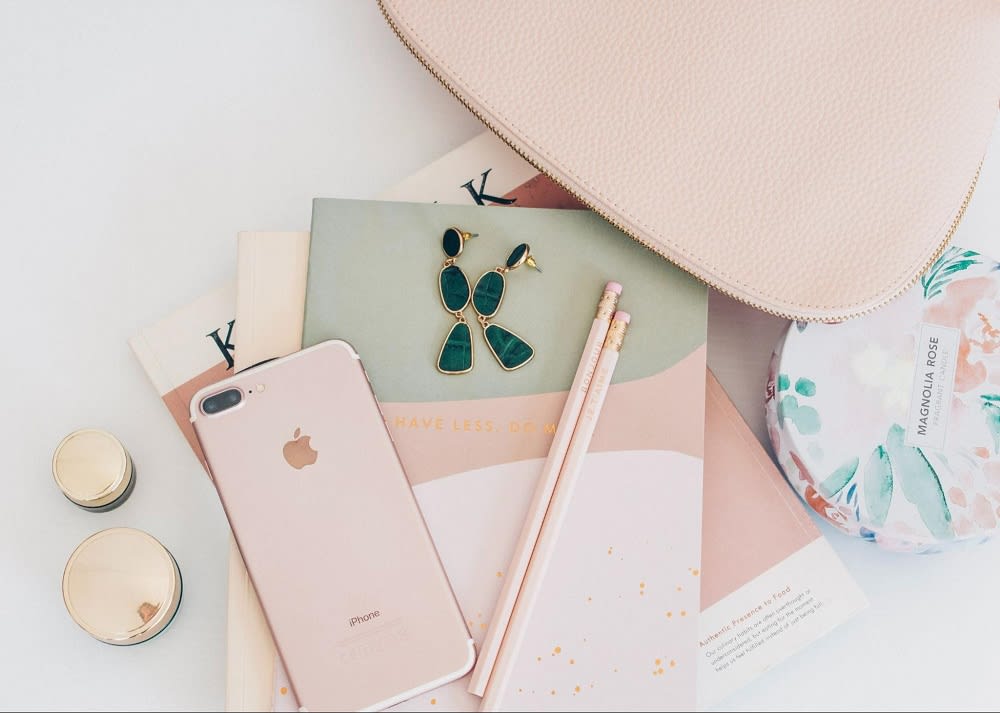 The home buying process can be hectic, especially if you are trying to do everything yourself. Fortunately, the skilled real estate agents at
The Ann + Melinda Group
have all the insider knowledge and local expertise to connect you with Ridgewood homes that fit your criteria and your budget.

When you work with The Ann + Melinda Group, you get all the benefits of a well-rounded, professional team on your side. We will work with you to:


Find homes within your price range
Devise a competitive offer
Negotiate costs
Complete home purchase paperwork
We will assist you through every step, from contract to close. You can count on us for a stress-free, smooth transaction and a home that you've been dreaming of.

Along with your agent, it may also be a good idea to hire an attorney to advocate for you during negotiations or in case of disputes. Be sure to choose someone with outstanding reviews who has vast experience in your specific location.
The actual homebuying process

Now that you have a list of your "must-have" features, you've gotten pre-approved, and you have an exceptional real estate team by your side, it's time to move forward in the home search. Below is what to expect from the process.
1. Shop for a home

Your real estate agent is the ultimate source in finding homes within your price range with all the features you're looking for. They have the connections and insight into the market to find homes that meet your needs.

Your agent will accompany you on open houses and coordinate private tours so you can get a first-hand, up-close look at the properties you might be interested in. They will be there to answer questions, compare properties to others on the market, and help you determine whether or not to make an offer.
2. Make your offer

Once you've found a Ridgewood property you love, your agent will assist you in devising a competitive offer, including the purchase price, down payment amount, the terms of your loan, the estimated closing date, and any contingencies you will be including. When constructing your offer, ensure you're not straining your budget. Consider the associated closing costs, commuting costs, and any estimated renovation costs you may incur.

Additional costs to consider include:


Property taxes
Utility costs
Neighborhood association fees
Because they are well-versed in the negotiation process, your agent will represent you and present your offer to the seller's agent on your behalf. Then, the seller will respond with an acceptance, rejection, or counteroffer. If they counter, you may respond with another counteroffer, and the process will continue until you both agree or one of you decides to go a different direction.

Upon agreement, you will enter a short Attorney Review period, after which you will be under contract. The seller removes the property from the market, expecting you to purchase it—unless you encounter a serious problem during the inspection.
3. Conduct a home inspection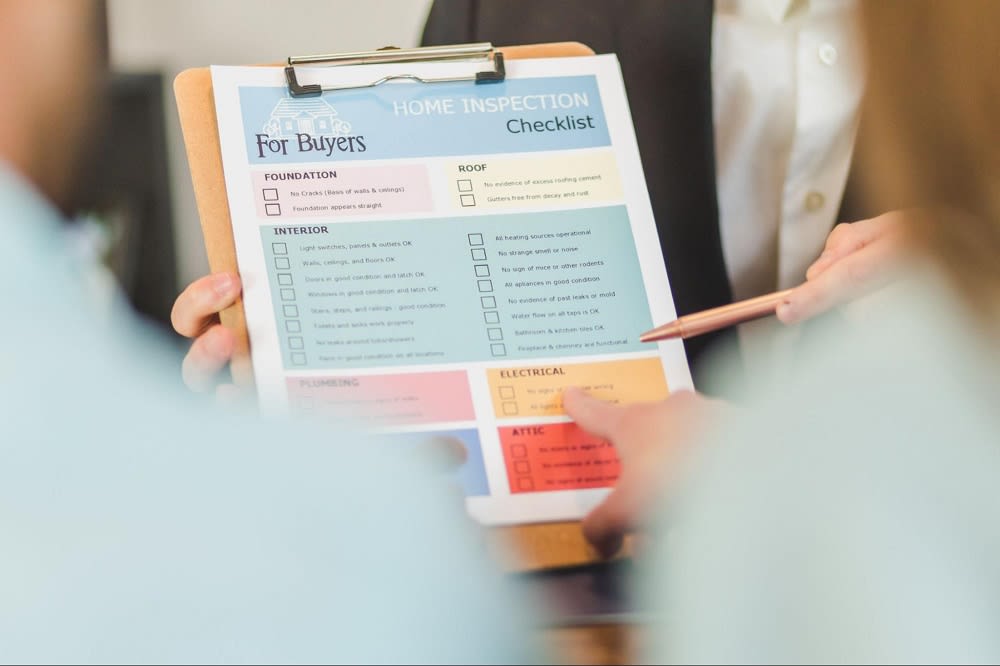 After you are under contract, a home inspection is an essential next step. Of course, any buyer wants to be aware of any necessary repairs they'll need to make after moving in. A professional, qualified home inspector will thoroughly assess the physical condition of the home's structural components, construction, and mechanical systems to ensure everything is in working order.

The inspector will identify any material defects and detail these findings in an inspection report. You can then provide the inspection report to the seller, asking them to address any major issues. However, the seller is not obligated to perform them. This typically results in another short negotiation until you are satisfied with the outcome or decide to cancel the contract.
4. Secure your financing and insurance

Within 30 to 45 days from the date of contract, you must secure your final loan commitment letter. This involves completing your loan application and submitting the necessary documentation to confirm your income and tax information.

Your lender will also order a property appraisal to determine that the home is valued as expected. You must also obtain homeowners insurance and notify your lender of your chosen policy.
5. Confirm the final costs

Before closing, your attorney will review the closing statement with you. The title company provides the closing statement, which details the amount of cash you will need at closing. Be sure to review this information thoroughly so that you feel prepared for closing the sale.
6. Close on your new home

You and your agent will conduct a final walk-through of the property to ensure that any requested repairs were completed and that no damages occurred as the seller moved out.

Next comes the paperwork to conclude the deal. Your agent and attorney will review each document with you and guide you in understanding what you are signing. Once you've signed everything and paid the closing costs, congratulations! You are the proud owner of your new home.
Ready to start your Ridgewood property search?
If you're interested in the Ridgewood real estate market,
The Ann + Melinda Group
is the team you want on your side. We will provide top-notch consultation and property search services to help you find the ideal new home you're sure to love. As a leading Ridgewood real estate
team
with over 30 years of combined experience, we will guide you towards success at every turn. Contact us today!